2nd Annual Food Drive – Final Week for Donations!
We are in our final week of collecting donated goods for the pantry! We are collecting non-perishable food items for H.O.P.E. Ministries Food Pantry. Please see the image below for a list of items needed.
We will be collecting items up until Thanksgiving – final donations will be collected up until November 25th.
We will also be donating $1 for every exam that we see this month!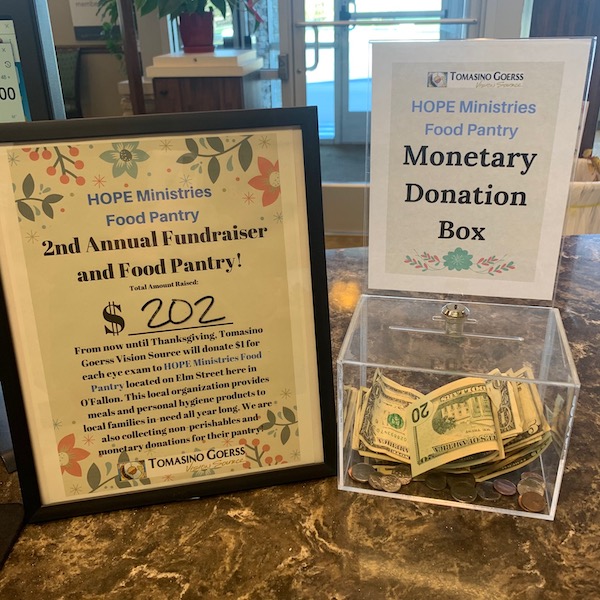 If you have any questions, please call us at (636)272-1444.
Thank you to everyone who has donated so far!