Surgical Referrals
At Tomasino Goerss Vision Source, our optometrists provide primary vision care and work to examine, diagnose and treat patients' eyes.
When patients require surgical correction for certain eye conditions, we refer them to qualified ophthalmologists. Ophthalmologists are eye doctors who specialize in a branch of medicine concerned with the study and treatment of disorders and diseases of the eye, including surgical treatments.
Our optometrists co-manage eye surgery with experienced and trusted ophthalmologists in the greater St. Louis area. What this means is that our optometrists will identify and diagnose the eye disorder at your annual eye exam, and if this disorder requires surgical correction, then your optometrist will refer you to a selected ophthalmologist for surgery. After surgery is performed, your optometrist will manage all of your post-operative care here at our location.
---
Cataract-Removal Surgery
A cataract is a clouding of the eye's normally clear lens, which leads to a progressive blurring or dimming of vision. It is the world's leading cause of blindness and among the most common conditions related to aging – by age 65, you have a 50 percent chance of developing a cataract, and, by age 75, it jumps to 70 percent. When cataracts disrupt your daily life, your optometrist may recommend cataract-removal surgery, which is one of the most frequent and successful procedures done in the U.S.
Ophthalmology Consultants – Dr. Steven F. Lee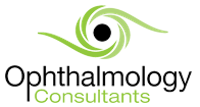 Dr. Steven Lee received his medical degree from the University of Maryland School of Medicine. He completed his Ophthalmology Residency at Washington University in St. Louis and is one of the few fellowship-trained cornea specialists in the St. Louis area. His fellowship training was done at Bascom-Palmer Eye Institute in Miami, Florida. He has been practicing in the St. Louis area for over 12 years. He is licensed to practice in Missouri and Illinois and is Board-Certified by the American Board of Ophthalmology.
Dr. Lee has performed countless cataract-removal surgeries for our patients over the years. If you are concerned about the possibility of cataracts, please text or call our office today at (636)272-1444 to schedule an eye examination (which will include dilation to assess cataract progression). After this examination, if it is determined that you require cataract-removal, we will schedule you for a pre-operation evaluation with Dr. Lee. While Dr. Lee operates at different locations, his primary surgical suite is based at the St. Charles Surgery Center, located at 3501 Harry S Truman Blvd in St. Charles.
---
LASIK/Refractive Surgery
LASIK eye surgery is the most commonly performed laser refractive surgery to correct vision problems. Laser-assisted in situ keratomileusis (LASIK) can be an alternative to glasses or contact lenses. In eyes with normal vision, the cornea bends (refracts) light precisely onto the retina at the back of the eye. But with nearsightedness (myopia), farsightedness (hyperopia) or astigmatism, the light is bent incorrectly, resulting in blurred vision. While glasses and contact lenses can correct your vision, reshaping the cornea itself will also provide the necessary refraction so that you can see clearer.
Brinton Vision – Dr. Jason P. Brinton

Dr. Jason P. Brinton is an internationally recognized specialist in the field of LASIK and refractive surgery. He is a graduate of Harvard College, earned his medical doctorate from the Harvard Medical School and is board certified by the American Board of Ophthalmology. He is one of only a small number of LASIK eye surgeons in St. Louis and nationwide to limit his practice to vision correction surgery, offering the absolute latest, advanced, and proven technologies for personalized vision correction as part of his St. Louis LASIK practice.
We entrust Dr. Brinton with performing the highest level of service to our patients for not only LASIK, but also PRK Laser Eye Surgery (photorefractive keratectomy) and Refractive Lens Exchange (RLE). If you are interested in discussing LASIK surgery options, please text or call our office at (636)272-1444 to schedule your annual eye examination with your primary-care optometrist.
If you have already had your annual eye examination, you can click here to schedule a Brinton Vision Ocular Analysis directly at the Brinton Vision office (located at 555 N New Ballas Road, Suite 310 in St. Louis). This analysis is a 90-minute appointment that will include a consultation with the doctor, an in-depth look at your eye health and functionality, and a determination of whether you are a candidate for LASIK surgery, or one of the other modern vision correction procedures that they offer. You will be required to pay the $80 consultation fee at the time of scheduling.
---
Retinal Referrals and Surgery
There are certain diseases of the eye that directly effect the health of the tissues in the back of the eye, known as the retina, and the clear, jelly-like substance that fills the eyeball, known as the vitreous. Macular degeneration, diabetic retinopathy, and retinal detachments
can occur within these tissues and, left untreated, can lead to vision loss. During your comprehensive eye examination with your optometrist, your doctor will be able to recognize any of the aforementioned conditions. Our doctors offer comprehensive services for diabetes and macular degeneration including specified dietary guidelines and nutrient supplementation. If your optometrist determines that an ophthalmologist's evaluation is necessary, they may refer you to a retinal specialist for further assessment, treatment and/or surgical intervention.
Retina Associates of St. Louis – Drs. David A. Glaser, Carla Territo, B. Wayne Dudney, and Clayton Scanlon

The ophthalmologists at Retina Associates of STL are fellowship-trained with two additional years of education beyond medical school and residency training. This additional education focuses solely on the diagnosis and treatment of diseases that impact the health of the retina and vitreous. These physicians routinely perform vitreo-retinal surgery and treat macular degeneration, diabetic retinopathy, and retinal detachments. Retina Associates of STL provides personalized care to meet each patient's specific needs and is conveniently located at 4 different area locations including St. Peters, Florissant, and Des Peres.
If you have diabetes, a family history of macular degeneration or are experiencing flashes of light or floaters in your visual field, please text or call our office today at (636)272-1444 and our patient care coordinators will schedule you for an examination with one of our skilled optometrists. From there, we will work to determine the best treatment plan for you and if necessary, refer you to one of these trusted ophthalmologists to co-manage your eyecare needs.
---