Last 2 Weeks For Our 3rd Annual Food Drive & Fundraiser!
We are in the final two weeks of our 3rd Annual Food Drive and Fundraiser!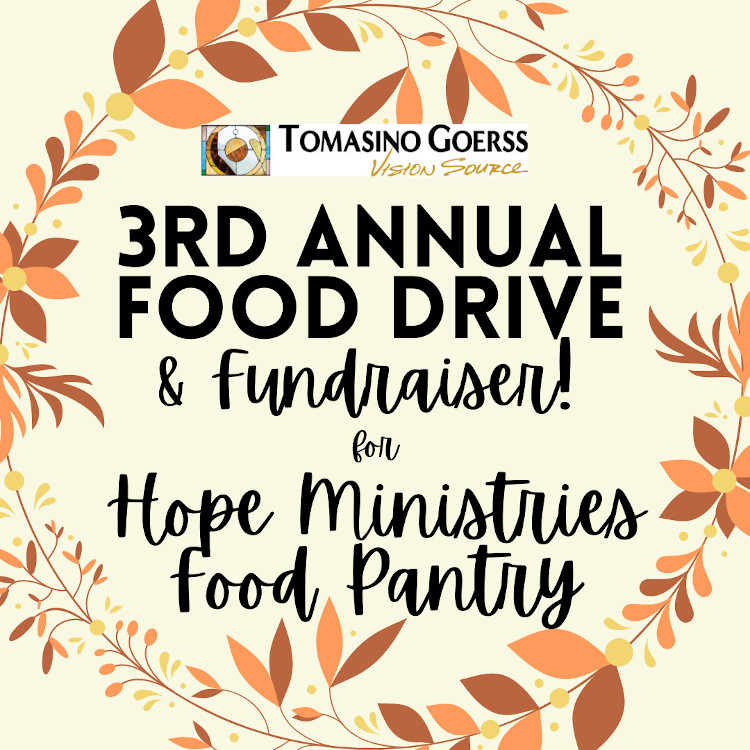 We are collecting non-perishable food items and monetary donations for H.O.P.E. Ministries Food Pantry located in the heart of O'Fallon. We will be collecting until Thanksgiving!
So far, we have collected $132 in monetary donations and $171 for our $1 per exam fundraiser! We still have open exam slots left for November if you are needing an annual eye examination.
Items needed include canned goods, pasta/noodles, rice, powdered milk, dried beans/lentils, jellies/jams, peanut butter, oatmeal, dried fruits, granola bars, crackers, pasta sauces, vegetable oil, and more.
Please call us if you have any questions about donating, and thank you to all who have donated thus far! These donations go directly to local families in-need.