September is Paraoptometric Appreciation Month!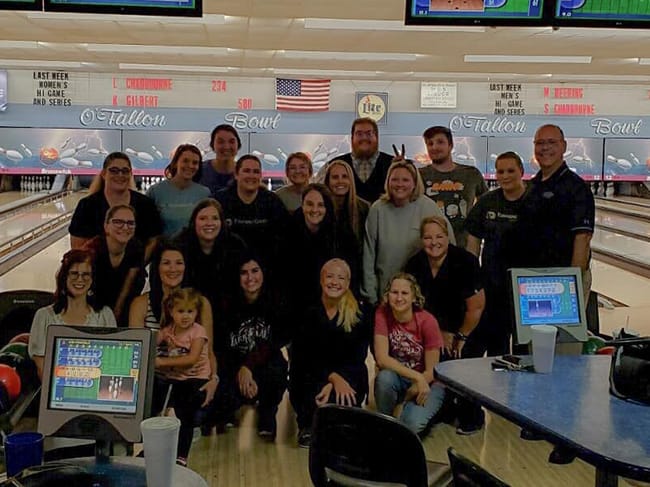 Paraoptometrics work under the supervision of a licensed doctor of Optometry and perform a number of important tasks including collecting patient data, administering technical tests and assisting in office management.
We want to give a HUGE shout out to our staff and the essential roles they play in delivering excellent patient care. Their roles are crucial in the day-to-day functions of the office and they help support our doctors to diagnose and treat our patient's eye conditions and diseases.
This month's team-building staff meeting was spent at O'Fallon Bowl! We had a great time together. Check out our photos below.
Please help us to say thank you to our wonderful staff! #AOAParaMonth